DAVIDE TORCHIO
Celebrity Hairstylist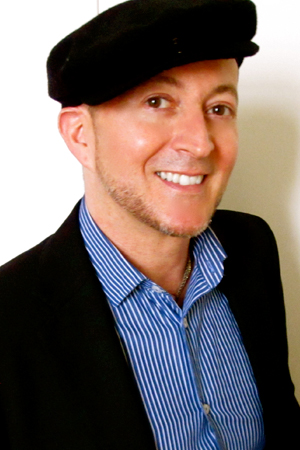 Davide Torchio's passion for hair started at seven years of age, experimenting with his sisters and her friends toy dolls, despite his mother's ban from using scissors.
On his 14th birthday Davide's curiosity for the world of beauty and fashion landed his first job in a renowned local salon in Turin (Italy) and a scholarship to a fashion and beauty school.
Once graduated, Davide set off for Milan, a journey that will led him to the world fashion capitals. In Milan he worked with some of the leading fashion houses and fashion photographers.
Davide's other passion was entertainment and his heart's desire led him to Hollywood and for several years he had the opportunity to work with many of Hollywood leading stars.
A combination of advantageous circumstances and his very strong desirous ambition to learn from the heart of the most prestigious capital of couture brought Davide to Paris to work with many of the couture houses and fashion photographers.
In 2000, new opportunities brought Davide to New York, where he now resides. Davide has established himself as an innovative hairstylist who is the favorite of many photographers and fashion stylist.
Davide's latest accomplishment is the creation of a natural hair care product line and the opening of a hair salon on the island of Manhattan.
To learn more about Davide and to book him, click here.