JOHN FRANCIS
Celebrity Hairstylist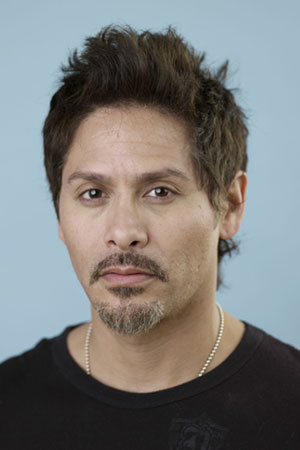 John Francis is one of the most sought after editorial and celebrity hairstylists. Born and bred in Los Angeles, he is a creative force of nature with an eye for defining the latest styles.  His artistic vision, combined with his talent for enhancing the natural beauty of his clients, has made him an industry favorite.
Featured in Allure magazine's "Little Black Book" as one of the "Beauty pros A-listers adore," John Francis has styled the tresses of numerous celebrities including Sting, Hayden Panettiere, Becki Newton, Angie Harmon, Elle Macpherson, January Jones, AnnaLynne McCord, Hilary Duff, Rebecca Romijin, Taylor Momsen & Gerard Butler.
His work has graced the covers of Lucky, Rolling Stone, Maxim, Shape, Grazia and more, and he has collaborated with top photographers such as Nigel Barker, Matthew Rolston, Hedi Slimane, Ruven Afanador and Andrew Macpherson.
His technique is tailored to the individual and eschews excess product usage in favor of a more holistic approach, such as cutting the hair into soft layers that fall into place and frame the face.
"Low maintenance is the key component of beautiful, great looking hair," John Francis says, "I create a seamless look for the hair that supports easy upkeep, and can go from casual to sophisticated, depending on the occasion."
John Francis travels across the U.S. and internationally for editorial print work, advertising shoots, films and fashion shows, setting the trends in hair today.
To learn more about John and to book him, click here.