LYNN LILLY
DIY Lifestyle Influencer, Author & Founder of CraftBoxGirls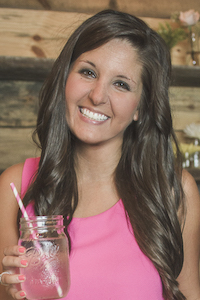 http://lynnlilly.com
http://craftboxgirls.com
Lynn Lilly is the Founder of CraftBoxGirls, a destination for discovering easy, affordable and unique do-it-yourself ("DIY") projects, recipes and party craft ideas.
After being laid off from her corporate job in marketing, Lynn followed her passion of crafting and entertaining and launched it in 2014, creating an online destination for craft-enthusiasts to discover DIY made simple. Lynn is on a mission to not only share her creative ideas, but also to empower and inspire women and youth to follow their dreams – whether it is turning a hobby into a business, being the best mom one can be, or climbing the corporate ladder.
Two years later, CraftBoxGirls is sought after by many people around the country who are looking for easy and affordable crafts and recipes for all ages. CraftBoxGirls is not just about providing DIYs, Lynn strives through her leadership to encourage her followers to live a creative lifestyle that is affordably attainable. In expanding her business further, she is soon to launch an eCommerce store where consumers can purchase craft kits, party supplies and handcrafted goods. She is in the midst of creating a mobile and television DIY app, and has written a book, dedicated to the art of simple and obtainable crafting ideas, which Ulysses Press will release in June 2016.
Lynn can be seen on her weekly television segment on NBC's "Atlanta & Company" and as a Guest on daytime television shows across the country, where she inspires viewers with simple and easy DIY projects. Lynn is an Ambassador for Plaid Enterprises, one of the largest craft manufacturers in the world, and has worked with brands such as Teva, TinyPrints.com, Weight Watchers, SouthernLiving.com and Kraft Foods.
When Lynn is not crafting, she spends her time speaking at events, teaching DIY classes, leading blogging workshops and volunteering with a local children's charity. Lynn lives in Atlanta with her husband, Brennan, and their three dogs, Lolly, Ares and Tate. Lynn is represented globally by Ivy Eleven.
To learn more about Lynn and to book her click here.