SHALINI VADHERA
Global Beauty & Lifestyle Expert, Author & Speaker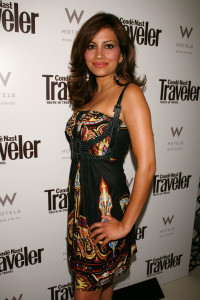 http://www.shalinisworld.com
http://instagram.com/shalinivadhera
http://facebook.com/shalinisworld
http://twitter.com/shalinisworld
Shalini Vadhera's global influence with women and young girls stems from her entrepreneurial passion to build companies and create products for women to empower women. Vadhera's journey has laid a groundwork of authenticity that resonates not only with the women she meets, but in every facet of her personal life.
Vadhera's rise from jewelry and fashion entrepreneur, to Celebrity Makeup Artist, to Best-Selling Author of Passport to Beauty, favorite guest of "Dr. Oz," "The Today Show," and "The View" to the Founder of a $21-million dollar global cosmetics company is nothing short of remarkable. Vadhera has transformed this platform while using her business acumen to create global beauty, lifestyle and business solutions to empower women around the world.
Vadhera is the Founder of Power Beauty Living, a social platform for women that shares the knowledge of top female thought leaders and experts from around the world by providing women a community of love support and empowerment. Through panels, workshops and events, Power Beauty Living equips women with a toolkit to reach their potential and feel beautiful from the inside out.
Vadhera is also the Founder of Passport2Beauty.com, a global platform that curates the world's best global beauty discoveries while celebrating the beauties of cultures and the cultures of beauties. She is in demand as a spokesperson and consultant for many Fortune 500 Companies such as Olay, Chapstick, Veet, Revlon, Lola Cosmetics on QVC, Select Comfort Mattresses, Pantone Colors, Everyday Health, The Body Shop, Crest White Strips and iVillage.com to name a few. Shalini was named the #1 Person To Watch by The Economic Times of India, Winner of the Game Changer Of The Decade Award in Beauty, and honored with the coveted Oprah Beauty O-Ward.
To learn more about Shalini and to book her, click here.